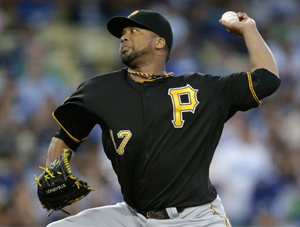 The MLB All-Star break stands as a measuring stick to major league clubs, sizing up their chances of making a postseason push or even an improvement over last year. And when doing so, plenty of baseball teams see that they don't have a chance at either of those goals, deciding then to start planning for the 2017 season. Baseball bettors recognizing these teams can find extra value betting against them as they pack it in for the year. Here are two clubs to watch:
Pittsburgh Pirates
What's this you say? The Bucs packing it in? Sure, Pittsburgh is only three games out of the National League Wild Card race but is also nine games back of the Cubs in the NL Central. The Pirates have a soft schedule coming up, playing 42 of their 70 remaining contests versus teams that are currently below .500, which sounds like a recipe for success.
But a couple bad losses here and there, and the Bucs could find themselves losing focus with the rest of the National League running away. Pittsburgh has been so-so at home, and the Steel City faithful will quickly lose their faith in the Pirates should they start to slide. And it also doesn't help interest that the Steelers will soon be kicking off their football campaign.
Seattle Mariners
The Mariners started April and May with confidence but swooned as soon as the summer hit, going 17-25 the past two months. That's allowed the Rangers and Astros to pull away in the American League West, and put some serious distance between Seattle and the AL Wild Card race.
Ace Felix Hernandez has been limited by injury, having not seen action since late May, and the offense relies heavily on power hitting, ranked third in home runs this season. The power can get pulled on that production any time, leaving the M's shaky staff out to dry. Seattle has an upcoming eight-game road trip to Toronto, Pittsburgh and Chicago to play the Cubs. If that stretch doesn't go well, that could start Seattle spiraling.