| DATE | SPORT | ROT # | TYPE | PICK | | RESULT |
| --- | --- | --- | --- | --- | --- | --- |
| 2018-07-09 | MLB | | | | | |
| 2018-07-09 | MLB | | | | | |
| 2018-07-09 | MLB | | | | | |
| 2018-07-09 | MLB | | | | | |
| 2018-07-03 | MLB | 905 | Total Over | Over 2.5-140 | | +1.00 WIN |
| 2018-07-02 | MLB | 959 | Total Over | Indians/Royals over 8-110 | | +1.00 WIN |
| 2018-06-29 | MLB | 927 | Side (Kansas City Royals) | Royals +1.5 -110 | | -1.10 LOSS |
| 2018-06-29 | MLB | 913 | Total Over | Rockies/Dodgers over 7.5+100 | | -1.00 LOSS |
| 2018-06-28 | MLB | 953 | Total Over | Cubs/Dodgers over 7.5-120 | | +1.00 WIN |
| 2018-06-28 | MLB | 955 | Total Over | Rockies/Giants over 7.5-120 | | +1.00 WIN |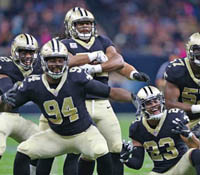 Three great value "Yes/No" NFL playoff prop plays
Just get there. That's the motto when it comes to the NFL playoffs. Once you qualify for the postseason, anything can happen – just ask the 2005 Pittsburgh Steelers, 2007 New York Giants, or 2010 Green Bay Packers. One of the many NFL prop markets available this summer are playoff odds for all 32 teams. Football bettors can take a Yes/No stab at whether a t...
READ MORE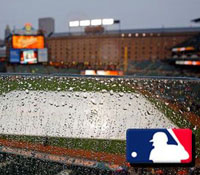 Three ways MLB betting changes as we hit the "Dog Days of Summer"
Time flies when you're having fun. And whether you're beating the daily MLB betting odds or not, it's tough to imagine that we're already midway through June and rolling toward July. This point in the season marks a swing in way books set the baseball betting lines and should also have baseball bettors switching up their handicapping approach as July a...
READ MORE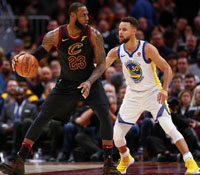 Four smart ways to wager on the NBA Finals betting odds
For four years running, the Cleveland Cavalier and Golden State Warriors have clashed for the NBA's top prize, with the Warriors winning two of the first three meetings. And, considering the betting trends price odds for the 2018 NBA Finals, it looks like Golden State is a shoe-in to take home the Larry O'Brien Trophy once more. If you can't stand to lay the ...
READ MORE