DATE
SPORT
ROT #
TYPE
PICK
RESULT
2017-09-16
OTHER

New Christian's Pick -

Click Here

to View this Bet

2016-09-11
NFL
471
Side (Miami Dolphins)
Miami Dolphins +10.5 -110
+1.00 WIN
2016-09-11
NFL
461
Side (Oakland Raiders)
Raiders +1.5 -105
+1.00 WIN
2016-09-11
NFL
477
Total Under
1st Half Patriots/Cardinals Under 22.5 Ev
+1.00 WIN
2016-09-10
NCAAF
391
Side (California Golden Bears)
California Golden Bears +7-110
+1.00 WIN
2016-09-10
NCAAF
329
Side (Akron Zips)
Akron Zips +24-110
-1.10 LOSS
2016-09-10
NCAAF
323
Side (Ball State Cardinals)
Ball St +18-110
+1.00 WIN
2016-09-10
NCAAF
383
Side (Brigham Young Cougars)
BYU+3-110
+1.00 WIN
2016-09-06
MLB
926
Moneyline (Oakland Athletics)
Oakland As +105 (Money Line)
+1.05 WIN
2016-09-04
NCAAF
209
Side (Texas Longhorns)
Texas Longhorns +4.5-110
+1.00 WIN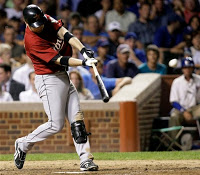 These surprise starters are making the most money for MLB bettors
The 2018 MLB season is still young, but through a month and a half of baseball betting action there have been a handful of surprises that have helped sports bettors cash in big off the MLB moneyline odds.As with all handicapping tips with baseball bets, you've got to look to the pitchers first. And these arms have stunned the sportsbooks and rank among the ...
READ MORE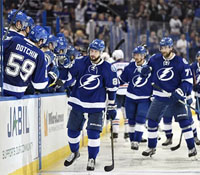 Earn bucks from pucks betting these NHL Stanley Cup playoff odds
The NHL Stanley Cup playoffs are just about down to their final four teams, with the Eastern Conference final set and the Jets and Predators trying to punch their ticket to face Vegas in the Western final.If you're betting on postseason hockey, and want an some sports handicapping picks for the conference finals, here are some tips and tactics to follow when...
READ MORE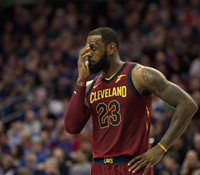 You should be following these NBA Playoffs betting tips and trends
The NBA Playoff present some of the best betting opportunities for sports bettors, with intensity ramped up and teams going all out to win and advance. If you've been betting basketball this postseason or just jumping into the NBA Playoffs pool now, here are some handicapping tips and angles basketball will want to follow as the tournament marches into the s...
READ MORE