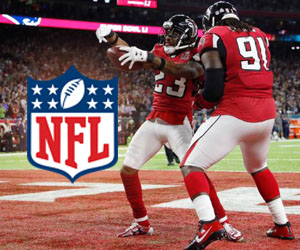 In today's NFL, high-scoring offenses rule the roost. If you don't have a potent scoring attack, you might as well not even show up on Sunday. Scores are climbing every season and we're starting to see that trickle over into the betting results for NFL totals.
If you look at the current Over/Under results for the 2017 season, you find only a handful of teams consistently cashing in for Under players. In fact, there are just six teams playing Under the number more than 60 percent of the time.
If you like your low-scoring football, these NFL teams may be the way to go. Here are the best handicapping tips for NFL Under bets as we enter Week 11 of the schedule:
Pittsburgh Steelers (1-8 O/U)
The Steelers' Under success is directly connected to an underperforming offense and an overperforming defense – a perfect storm for low-scoring football. Pittsburgh entered the 2017 campaign with one of the most talent-rich offenses in the league, but has managed to average less than 21 points per game after putting up scoring marks of 24.4 ppg in 2016 and 25.4 ppg in 2015.
The defense has been the closer for Under bettors, giving up only 16.4 points per contests – second lowest in the NFL. The Steelers do a great job against the pass, giving up just 181.8 yards through the air per game, and hold opponents to 17.3 yards per point, including a stingy 13.8 yards per point at home in Heinz Field. Pittsburgh puts that Over/Under count to the test on a short week against Tennessee on Thursday Night Football.
Arizona Cardinals (2-7 Over/Under)
When you lose two of your biggest weapons on offense, you expect a bit of a downgrade in scoring. Arizona lost running back David Johnson in Week 1 of the season and watched starting quarterback Carson Palmer go down in Week 7. That's left the Cardinals to average only 17.2 points per outing and score more than 20 points just twice in the 2017.
The defense, which was the backbone of this franchise for so many years, isn't able to carry the team. Arizona has allowed 30 or more points on four occasions and is giving up an average of almost 25 points per game heading into Week 11. The Cardinals face the third-lowest total on the Week 11 board, with a 38.5-point number posted for their road date in Houston Sunday. Surprisingly, that's just the second Over/Under below 40 points that Arizona has seen all season.
Atlanta Falcons (3-6 Over/Under)
There are four NFL squads at 3-6 Over/Under, including the Bears, Chargers and Seahawks. However, the Falcons stick out like a sore thumb on the list of top Under bets. This team posted a 13-2-1 Over/Under record last regular season and then blew away the betting totals in all three postseason games, including that epic collapse to the Patriots in the Super Bowl. That 16-2-1 O/U mark made Atlanta the best NFL Over bet of all-time.
Flash forward to 2017, and the loss to offensive coordinator Kyle Shanahan has gutted this once-dominant offense. The Falcons are averaging just under 22 points per game – a steep drop from their 2016 production of 34.1 ppg – and haven't topped the 30-point mark since Week 3. The defense is keeping this team competitive, and is coming off its best effort of the year against Dallas in Week 10. The Falcons face a total of 44.5 points at Seattle Monday night, in a battle of two of the best Under bets of the 2017 NFL season.