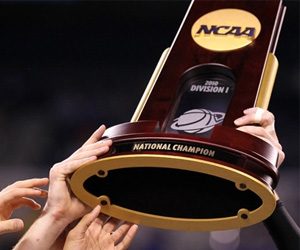 It's the most wonderful time of the year for sports bettors: March Madness. And if you're betting on the NCAA tournament odds over the next three weeks, you're going to want to stay sharp and focused during this frenzy of basketball action.
Whether your betting the bracket for the first time or you're a veteran of many a Madness, here are some 
free handicapping selections
 for the opening two rounds of the NCAA tournament:
Forget about seeding
Much like the Top 25 rankings, tournament seeding means absolutely nothing when it comes to handicapping the individual tournament games. In fact, seeding is more than likely a distraction and will implant some bias into your capping. Throw it out.
Instead, measure teams on their RPI (Rating Percentage Index) which calculates the strength of their opponents, their opponents' opponents, and those opponents' opponents. Strength of schedule and who teams faced in their non-conference slate of games also helps when trying to find an edge over the bookies.
Current form is the most important aspect to consider, so make sure you analyze a team's success in the final month of the schedule and during their conference tournaments. Momentum can carry a team deep into the bracket and be a moneymaker when the lines are right.
Pay attention to pace
Pace of play can be a path to riches in the opening two rounds of March Madness, and it can help you cash in on both the side and total.
As mid-major schools face power conference opponents, you will find drastic mismatches in terms of pace. There are many small schools who run smaller in size than those notable NCAA foes and like to push the tempo, fire a lot of 3-pointers, and score in transition. When those teams clash with a program that likes to set up in the half court and run the shot clock, strange things can happen.
Entering the NCAA tournament, some mid-majors picking up the pace are teams like Lipscomb, Bucknell, Buffalo, and Iona. Should those small schools run into a methodical power program, there could be value to go against the favorite and play the Over. We saw this during Florida Gulf Coast's notorious run to the Sweet 16 in 2013 and as recent as UNC-Wilmington's near upset of Virginia in the Round of 64 last year.
On the other side of this, you could have some lower-geared teams dictating the pace in their opening matchups. These teams can disrupt and opponent's offensive flow, especially those that thrive on turnovers and transition. New Mexico State, Houston, and Loyola Chicago are a few mid-major programs that could stick an up-tempo opponent in the mud.
Live to live bet
One of the best options for March Madness betting is to ignore the pregame numbers and wait to live bet the game. The Round of 64 is ripe with surprise results in the opening half, with plenty of power programs starting slow out of the blocks and falling behind to lower-seeded opponents. That's the prime time to pounce on the in-game odds.
Savvy sports bettors should be on the look out for these situations and jump on the discounted favorite, either getting them as an underdog on the adjusted live odds or playing them on the inflated moneyline to win straight out.
You can also get great value live betting totals. Bettors should watch for converse results, like a game with a high Over/Under number producing minimal offense in the early going. Then bet against that to continue, as these aberrations do often correct themselves.
We see this quite often in the first two rounds of the NCAA, due to foreign opponents and Big Dance nerves. Once players settle in and coaches make adjustments, things usually go back to the norm. Just make sure you grab the best in-game odds before that balance settles in.