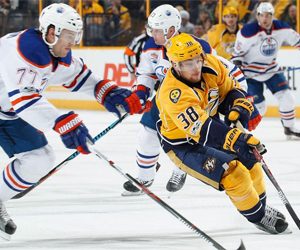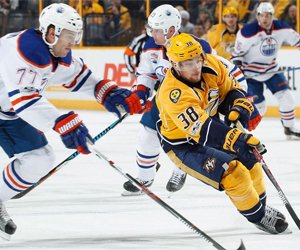 Sports bettors looking for 
sports handicapping picks
 are almost into high gear, with NHL and NBA opening their new schedules in October. But before the regular season starts on the ice and hardwood, hockey and hoops teams will shake off the summer rest during the exhibition schedule.
Preseason NHL is already underway and the NBA tune-up tilts tip off at the end of the month, with sportsbooks gladly offering lines on these exhibition games. Hockey and basketball bettors, who have been starved for action since the playoffs, will want to wet their beaks with some preseason wagers, but this can be a tricky market to handicap.
Here are some tips and tactics to follow when it comes to betting preseason NHL and NBA action:
Star watch
The NHL and NBA preseasons are very much like the NFL in the way that star players are managed. Teams don't want to run the risk of getting a key contributor injured in exhibition play but they also want to make sure these big guns are firing for opening night.
Star players will be featured sporadically in the preseason, playing the opening quarter or first period before calling it a night. As the season draws closer, those studs will up their workload to fine tune their game before the contests really count.
Preseason bettors will want to keep close tabs on which elite talents are in action each night as well as the coach's game plan for those players. The NBA does tend to limit it's stars a bit more than the NHL, where the top guys do want to get out and compete, especially as it pertains to goaltenders looking to get their timing between the pipes back.
New players/New coaches
The preseason is the opportune time to work in new players and new systems, and you'll find plenty of both in the NHL and NBA this fall. Preseason bettors should be mindful of teams with new men manning the bench or stalking the sidelines, as those coaches will be implementing a brand-new way of doing things. There are often growing pains associated with these changes, so fading those new coaches early in preseason play can be a smart wager.
You can look to rosters the same way. If there are some rosters that have undergone an overhaul in the offseason, the preseason is the perfect time to build chemistry with those new faces and decide on final cuts. But much like new coaching systems, that chemistry takes time as players figure out their strengths and weaknesses and settle into new roles. Seeing where that learning curve is going to be needed the most – offense or defense – is a good way to catch value on preseason totals as well.
Travel 
Coaches and players aren't the only ones trying out new things in the preseason. So are the league schedule makers. Preseason slates often have teams playing well outside of their divisions and conferences, which means so added travel that they wouldn't normally face in the regular season.
These longer trips can also be used by management as team building activities, so the focus of the players may not be solely on winning that exhibition matchup but building a bond in the locker room and blowing off some steam before the pressure really mounts.
On top of that erratic schedule, the NHL and NBA have held exhibition games all over the globe in recent years. The NHL has games in China this fall, and the NBA has hosted tune-up meeting versus international clubs in previous years. Preseason bettors should also recognize the team plans and time change when it comes to these unique dates.