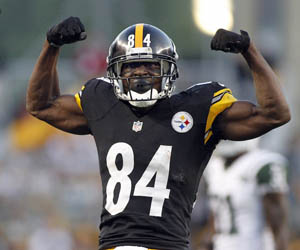 First and second half lines have been available to NFL bettors for a long, long time. But these alternative odds are still a relatively outlining market each football Sunday. There is great value in free handicapping selections of first and second half spreads and totals, you just have to know what to look for.
First half lines are a great way to bet on a team that you think has potential but aren't completely sold on. For example, if you like a road underdog at +7.5 but aren't completely sold, you can always take them +4 in the first half with confidence the dog will play tough for at least two quarters. That also protects you against a late-game collapse and bad beat.
For second-half wagers, it's important that you've been paying attention to the ebb and flow of the game. There is good opportunity to go against any anomalies that happened in the first half, like a star quarterback having a bad day, or play against any key injuries that may have happened in the opening quarters.
As we head into Week 4 of the 2017 NFL season, here are a few teams to think about when placing your first and second half wagers.
First-half value
Los Angeles Rams
The Rams have been quick out of the blocks this season, averaging more than 20 points per first half with the bulk of that damage done in the second quarter (12.3 points per second quarter). Los Angeles has good balance on offense, with second-year QB Jared Goff finding his form and running back Todd Gurley getting back on track after a bad 2016 season. On defense, the Rams are giving up just 12 points per first half – a difference of +8.3 points. And with L.A. pegged as an underdog most weeks, there is value there in the first half lines. They're +6.5 at Dallas in Week 4.
Jacksonville Jaguars
The Jags look to be trending upward, especially following a blowout win over Baltimore in London last weekend. Jacksonville is posting an average of 14.7 points per first half through three games, getting better-than-expected play from QB Blake Bortles and a boost from rookie running back Leonard Fournette. The defense is the one unit really getting the job done in the opening two frames, allowing opponents only two first half points per outing – shutting out Houston in Week 1 and Baltimore last Sunday. Jacksonville hung with a very good Tennessee team for the first half in Week 2, before the Titans opened it up. The Jaguars are -3.5 at the New York Jets Sunday.
Second-half value
Green Bay Packers
Dramatics are nothing new to Aaron Rodgers and the Packers, so it makes sense that they save their best for the final 30 minutes. Green Bay is outscoring opponents 16.7-6.3 in the second half through three weeks, having found themselves playing from behind versus Atlanta in Week 2 and Cincinnati in Week 3. The Cheeseheads usually come with a hefty full-game pointspread, so you may get a better line at the break – especially since Green Bay failed to cover the full-game spread in those last two outings. The Packers are 7.5-point favorites hosting Chicago on Thursday night.
Detroit Lions
The Lions could very well be 3-0 if not for a tough pill to swallow in the dying seconds of last week's loss to Atlanta. Detroit fell behind quickly in that Week 3 game, and used a 13-point second half to climb within a disallowed touchdown of the victory. The Lions are putting up more than 15 points in the second half – compared to 13 points in the first half – and tighten their belts on defense down the stretch, giving up an average of only 8.7 points, which is a vast improvement over the 12.3 points they allowed in the opening 30 minutes. Detroit is at Minnesota, where the line if off the board due to the Week 4 status of Vikings QB Sam Bradford (knee).