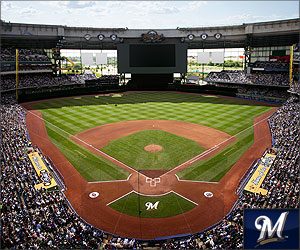 The 2018 MLB season is still young, but through a month and a half of baseball betting action there have been a handful of surprises that have helped sports bettors cash in big off the MLB moneyline odds.
As with all 
handicapping tips
 with baseball bets, you've got to look to the pitchers first. And these arms have stunned the sportsbooks and rank among the top money starters on the diamond. Here are some surprise scorching pitchers who are making a mint for MLB bettors this spring and if that windfall will continue into the summer.
Gerrit Colt, Houston Astros (4-1, 1.43 ERA, +5.01 units)
What a difference a change of scenery makes. Cole has exploded since leaving Pittsburgh for the defending World Series champion Astros, emerging as one of the top pitchers in all of baseball for 2018. He has the second lowest ERA in the American League and tops the Junior Circuit with 86 strikeouts.
Cole has turned out more than five units of profits in his eight starts, with Houston going 7-1 in those games. Now, that value is drying up under the sweltering Texas sun. The Astros don't give back much on the moneyline even with an average pitcher on the mound. Cole's last few starts have seen the team priced in a -200 to -300 range, depending on the opponent. Those expensive moneylines are never a good way to build profits, no matter how great the team is around the starter.
Jhoulys Chacin, Milwaukee Brewers (3-1, 4.00 ERA, +5.64 units)
On the quest for baseball betting profits, rarely does the path lead to Milwaukee. However, the Brewers are among the contenders logjammed in the National League Central and Chacin has been a big part of that success. While his record only credits the right hander with three wins, Milwaukee has gone 7-2 in his nine starts so far this season.
Chacin has been steady, giving up two or fewer earned runs in five of his last six appearances, but it's been the run support from the Brew Crew's bats that have made the difference, providing an average of 5.00 runs in support during those nine starts. All that should have baseball bettors playing it cool with Chacin and Milwaukee going forward, as the team could come crashing back to earth at any moment.
Julio Teheran, Atlanta Braves (3-1, 3.14 ERA, +4.83 units)
Atlanta, much like Milwaukee, has played above expectations to open 2018. The Braves top the National League East after being projected to finish just above the Marlins in the division. Teheran has helped get Atlanta out of the blocks, with the club going 6-2 in his eight starts this season.
The righty has been fantastic in his recent efforts, not giving up an earned run in three of his last four starts with those three efforts going an average of 6 2-3 innings. Teheran has struck out 42 batters to just 18 walks – a stat he's drastically improved in recent trips to the mound. Due to the erratic state of the NL East, the Braves and their newfound ace could continue to cash in well into the summer.
Jakob Junis, Kansas City Royals (4-2, 3.18 ERA, +4.15 units)
To put Junis' success into perspective, the Royals are just 13-25 and have burned up -9.00 units to start 2018. In his seven starts, Kansas City is 5-2 and up more than four units of profit. The second-year righty showed great promise in 2017, finishing with a 9-3 record and 4.30 ERA over 16 starts, winning +6.55 units for KC faithful.
This year, his efforts have garnered comparisons to former pitching great Greg Maddux, which has to make MLB bettors feel all warm and fuzzy inside. Junis works quick on the mound, keeping batters guessing with a series of off-speed and breaking pitches, while also possessing a solid fastball with movement. As long as Kansas City continues to struggle, bettors should get a fair price on the Royals' moneylines whenever Junis toes the rubber.