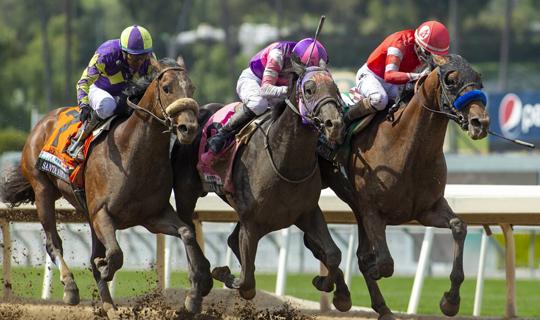 The Kentucky Derby is one of the most iconic horse races in the world. The race is the first leg of the Triple Crown of Thoroughbred Racing, which also includes the Preakness Stakes and the Belmont Stakes.
The Kentucky Derby is known for its rich history, traditions, and pageantry. Each year, thousands of spectators from around the world flock to Churchill Downs to witness the race and take part in the various festivities that surround it.
The race itself is a 1.25-mile (2.0 km) run for three-year-old thoroughbred horses, and it is often referred to as "The Most Exciting Two Minutes in Sports" due to its short duration and thrilling finish. The winner of the race receives the coveted Kentucky Derby Trophy and a purse of several million dollars.
2023 Kentucky Derby odds, futures
Location: Louisville, KY
Venue: Churchill Downs
Date: Saturday, May 6, 2023.
Kentucky Derby purse: $2.4 million.
1️⃣ month out from the 2023 @KentuckyDerby

🌎 Relive the story of the horse who caught the attention of the world!

🌹 Rich Strike's Kentucky Derby pic.twitter.com/wuYYCcF3Ka

— World Horse Racing (@WHR) April 6, 2023
Click here to see the pick on your profile!